5 ways to practice speaking Greek without being in Greece
Many of our students tell us that their biggest problem is that they don't have a chance to speak Greek where they live, because there are no Greeks and nobody else around them speaks Greek. However, there are ways to practice your Greek even if you are not in Greece.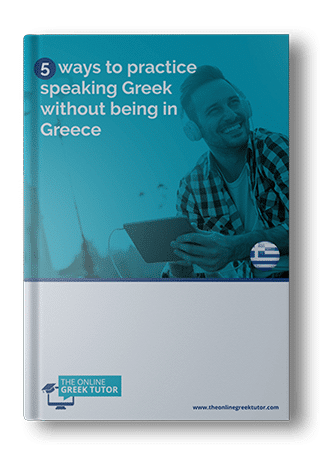 Put your name and email below and you will receive our five free suggestions as to how to practice your Greek without being in Greece.