The Online Greek Tutor's Mission and Principles
Language by definition is a system of communication by a particular community, the principal method of human interaction consisting of words either written or spoken. Communicating in a language understood by both parties brings people closer, transfers feelings and ideas, and creates a bond, a connection.
Our mission at The Online Greek Tutor is to offer you what you need to succeed when communicating in the Greek language. Whatever your reason for wishing to learn Greek, we are here to provide you with the language tools to accomplish your goals. You may wish to connect with your loved ones, to feel comfortable when travelling abroad. You may want to interact with the locals or even simply get to know Cyprus and Greece, the culture and people and to better understand the rich history. We offer professionalism and the highest quality educational services. You can connect with us online, from anywhere in the world.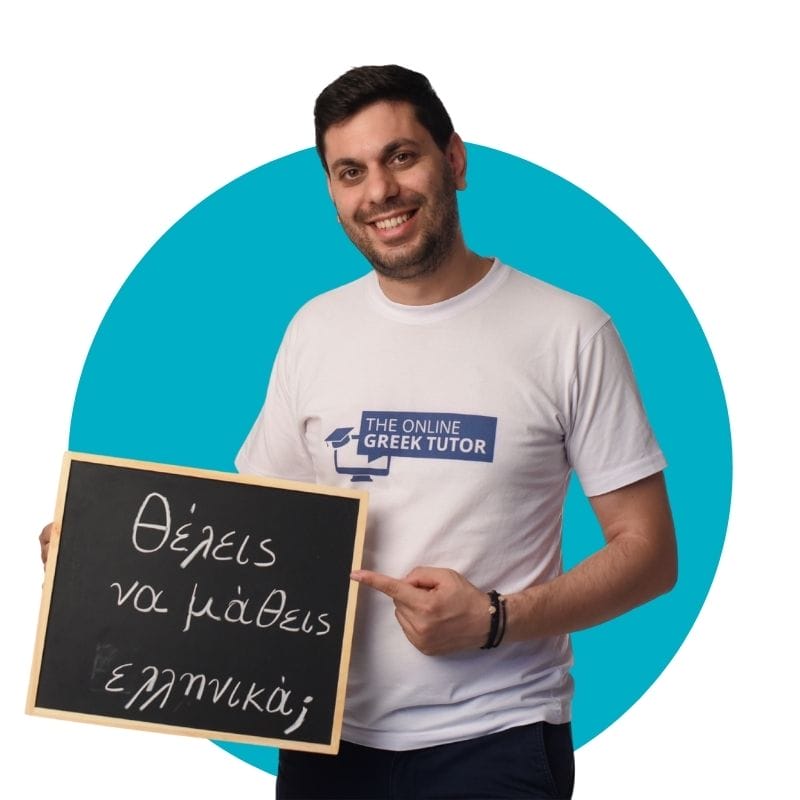 Having in mind your needs and to better serve you and guide you through your educational journey, we have outlined our set of principles. Each and every principle you will read in the following section was carefully thought through, to serve as our philosophy and describe our identity and at the same time help you succeed and benefit from the accomplishment of your educational goals in learning Greek.
Accessibility makes it easy
Our school is an online language school, which makes accessibility as easy as it can be. We know that there ought not be any barriers when it comes to availability, which means that you can enrol and enjoy your classes from anywhere in the world. On the same note, we are flexible when it comes to changing your time schedule because we understand how hectic our lives are these days and how quickly time flies!
Managing time to your advantage
While time indeed flies, we stick to our schedule keeping the duration of our courses as planned so that you can manage your plans accordingly. We start on time, we finish on time, because we know you are busy. But, if you need us for some extra time to elaborate, explain, to discuss your ideas, we are here for you. Keeping it real is what makes us professionals and first and foremost we are here to communicate with you and help you learn.
Expert team of professionals
Our team consists of top professionals from the industry, constantly evolving and keeping up with the latest trends, always being informed and adjusting the learning material according to your needs. A high-quality course material format is followed by every instructor, to ensure consistency and the best results. And when it comes to feedback, we welcome your thoughts and concerns, as we say "feedback is key" in order to be on the same level of understanding with you and fulfil your educational needs as promised. As a rule of thumb, we will reply to your requests within 24 hours.
At the same time, we have automated our procedures so that every request is completed fast and without interruptions so that you can keep up with your classes without any "noise". We take into serious consideration any issues you transfer to us and although automation is convenient, we like to sit and discuss when the opportunity arises, finding solutions to the problems and coming up with new and effective solutions.
All our courses are being conducted on a specific online platform, designed for language teaching, either in groups or private sessions. Every student has their own portal with all the information in regards to the classes. This is our way of ensuring that every student follows their course regardless of any challenges or obstacles along the way. Accessing your portal gives you all the background information regarding your courses, your courses history, and teaching material. You focus on your courses and let us take care of the rest.
Bringing you closer to your goals
We like to think that we act as the conduit to bring you closer to your goals. We provide you with the teaching material, the experts to help you learn in your own way and the result is what you create in the end. You learn the language as a tool to guide you and help you communicate with the people around you, your loved ones, understanding the Greek and Cypriot culture and its people.
We don't accept one lesson payments as we believe that if you are serious about learning a language you will do at least 5 lessons. However, we offer a FREE evaluation meeting to get to know each other, speak about your goals and make a plan to help you learn Greek.