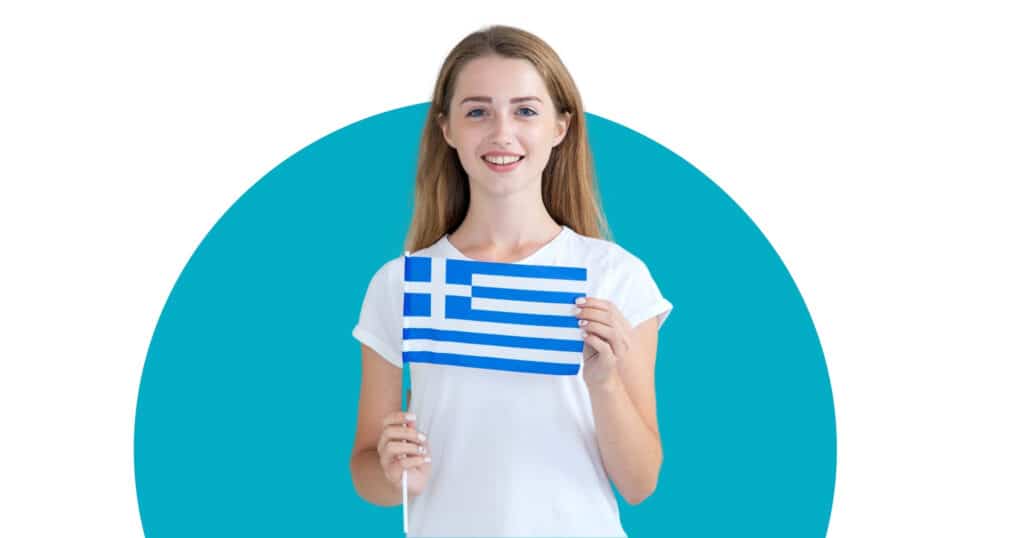 Welcome to the "Basic conversational Greek'' course. By following this course, you'll learn to hold basic conversations in Greek. You'll be able to communicate with Greek people, speak about yourself and ask them about themselves. This course will bring you one step closer to Greek people and Greece.
What you'll learn:
You'll learn to greet people and understand people's greetings
You'll learn to talk about yourself and ask other people about themselves
You'll learn to introduce other people
You'll learn to talk about your profession
You'll learn to talk about languages
You'll learn to talk about your family
You'll learn to count up to100
You'll learn vocabulary related to languages, professions, places (countries, cities)
Prerequisites: To attend this course you have to be able to recognize and read Greek letters. If you don't know that, you can start with our course "How to read Greek'' which introduces you not only to the Greek alphabet but to every single sound of the Greek language.
What is included in the course:
65 minutes of on-demand video. We talk in Greek but there are English and Greek subtitles for all video lectures.
10 minutes of on-demand audio: the audio files contain pronunciation and vocabulary reviews
11 exercise sheets, with the answers to the exercises in a different document
11 quizzes to practice and master the expressions and the vocabulary
Life-time access
Certificate of completion
30 days money-back guarantee if you're not satisfied
Continuous guidance and communication whenever you need it (just email us)
How long does this course take to complete?
This course is designed to be completed in 6 weeks. There are 11 sections in this course. The video lectures last from 4 to 10 minutes. As soon as you watch the video lectures, you'll have exercises, quizzes, and audio files to do to master the materials. It depends on your own pace, but an average of 2 sections per week is the ideal pace for you to finish the course.
Why this course:
This course is designed by professional tutors
The lectures and the exercises are designed using best practices in language learning
You learn by immersion. The whole course is in Greek (with English and Greek subtitles). This means that you'll listen to Greek for the whole duration of the course and this will help you familiarize yourself with the sound of the Greek language.
Who is this course for:
Anyone who would prefer to learn Greek at his/her own pace and time
Anyone who has very limited knowledge of Greek (just the Greek alphabet) and wishes to acquire basic fluency in communicating in Greek.
Anyone who is either vacationing or moving to a Greek-speaking country and needs to acquire a practical use of basic Greek as quickly as possible.
This course is not for:
People who like to work with a professional tutor to guide them through the process of learning the language.
People who cannot study on their own and they feel that guidance from a professional tutor is a must for them to progress
If you are one of the abovementioned people, we can also help you! You can book a trial lesson here and one of our professional tutors will talk with you, discuss your needs and make a plan to start working with you on a one-to-one basis in live online Greek lessons.
You can learn more about our live online courses here. For live online course fees, please take a look at our fees page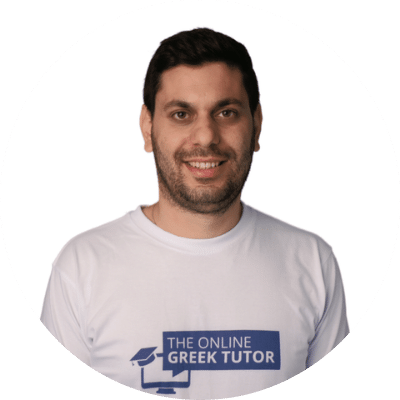 Your Instructor
My name is Valentinos Filippou. I have been an online Greek tutor since 2014. I've been teaching one-on-one Skype lessons and making video lessons for my students so as to explain different aspects of the Greek language. Except for this course, I have also developed the 50 Natural Greek Expressions Course which will help you learn the 50 most common expressions that Greek people use in daily life as well as the Christmas Greek course which will help you learn the Greek customs related to Christmas. I have also spent three years at Liverpool's Greek School in Liverpool (UK) teaching and giving private Greek lessons there. I focus on general, everyday Greek and I now specialize in adult learners. 
Valentinos Filippou
Greek Tutor