The Story behind The Online Greek Tutor
The Online Greek tutor's journey started at the end of 2013. During this time, living in England for 4 years, I was feeling that I missed Cyprus. I was missing the Mediterranean weather, the beaches and most importantly my family. I persuaded my wife to move back to Cyprus but there was a problem. For four years, I was working as a Greek teacher in Liverpool's Greek community school and privately giving lessons to many children and adults of Greek background as well as many English people who were regular visitors to Greece and Cyprus.
Moving to Cyprus meant that I will not have students and I will have to start again from the beginning. This made me think of ways to be able to keep my students and that's how online teaching and learning came into my life. My first online student booked a class on the 21st of February 2014. This was a day that I will never forget. I was very happy. By the summer of 2014, when we finally moved to Cyprus, I had already 10 online students while I also kept some of the student's I'd had in Liverpool.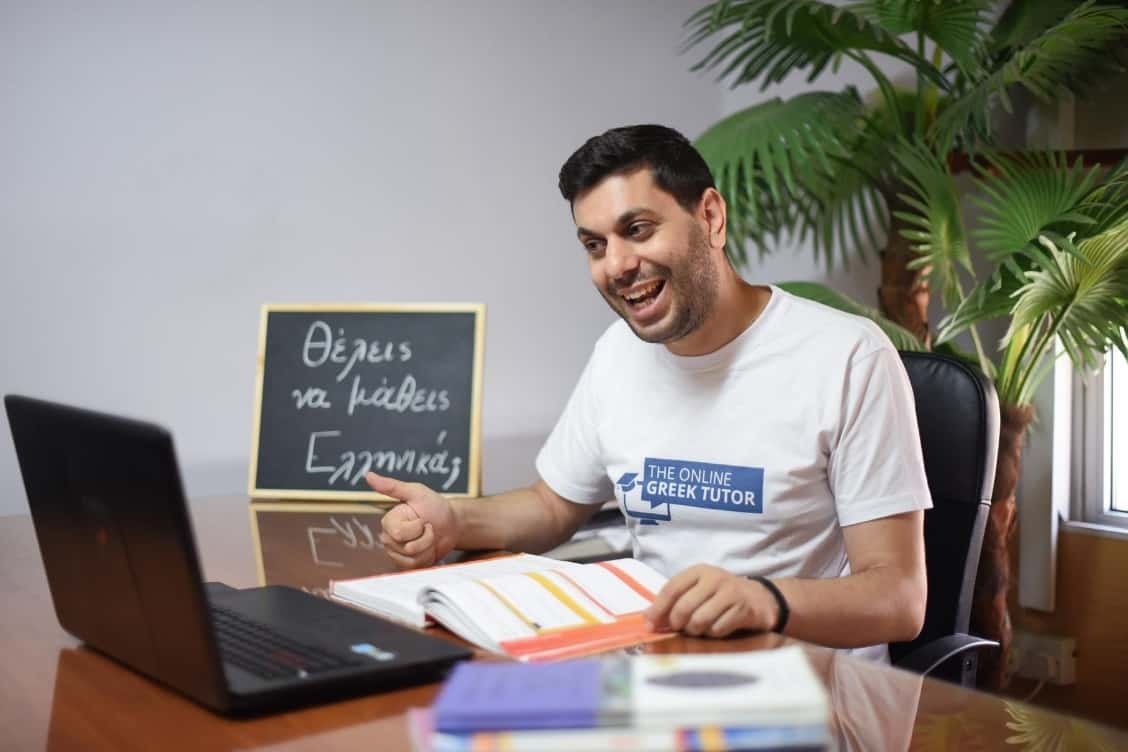 During these years working online with people from all over the world I realized how the internet is giving so many opportunities for both teachers and students. Most of our students are people who live far away from Greece and Cyprus but they have them in their heart. They want to connect with Greek culture and Greek history through the Greek language. Others are busy individuals who cannot go to a class every week at the same time and day or they don't have the time to commute to their class.
Taking lessons online gives them the opportunity to take Greek lessons from the comfort of their home, from their job, from the airport while they are waiting to take off or from a taxi while they commute. Our school's goal is to give the opportunity to anyone, child or adult, regardless of where in the world they are, to communicate in Greek, either this being with their relatives in Greece or with the locals during their trips to Greece. Our goal is to help them connect with Greek culture and history through the Greek language.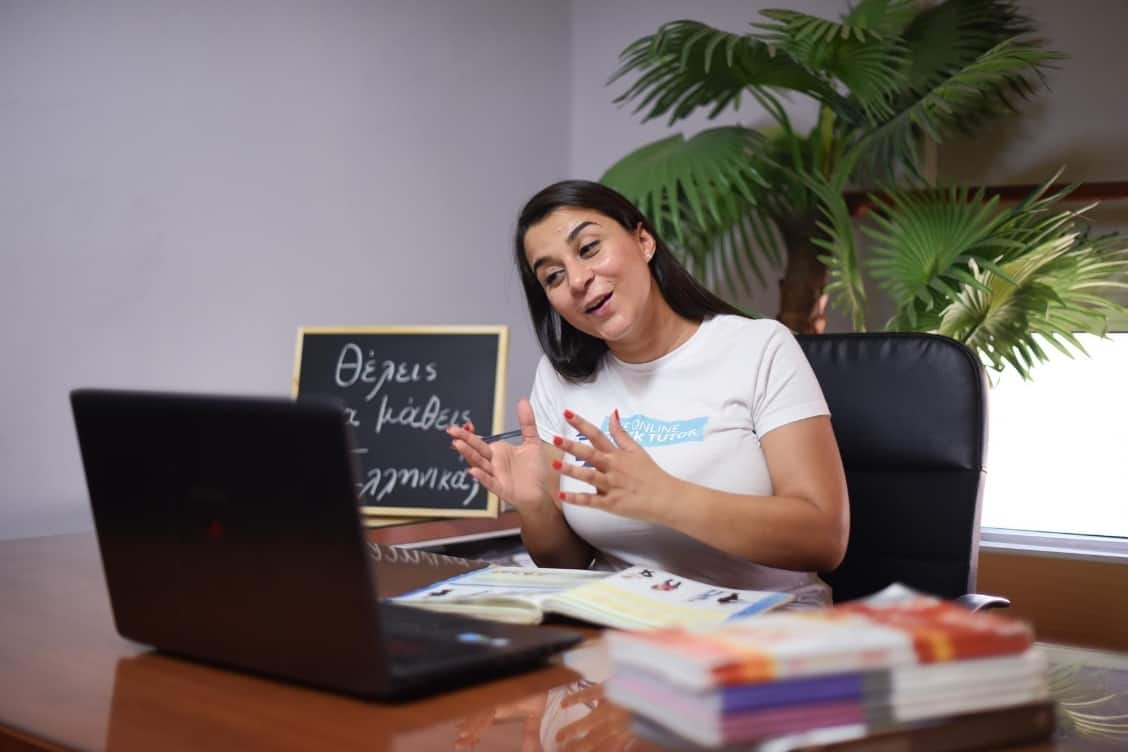 During your Greek lessons with us, we will encourage you to talk! Grammar, memorizing vocabulary, listening, reading and writing are also all important. However, there is nothing more important in language learning than speaking and connecting with your teacher. This is what you will do the most during your Greek lessons with us.   
After all these years, the Online Greek Tutor Is getting bigger, trying to provide high quality Greek lessons online to anyone who wants to taste the amazing feeling of communicating with the locals in these amazing Mediterranean countries.  We are now a small team of language professionals who are working hard to deliver Greek lessons online (private and in groups) and Greek video courses that exceed the expectations of our students.
Founder of the Online Greek Tutor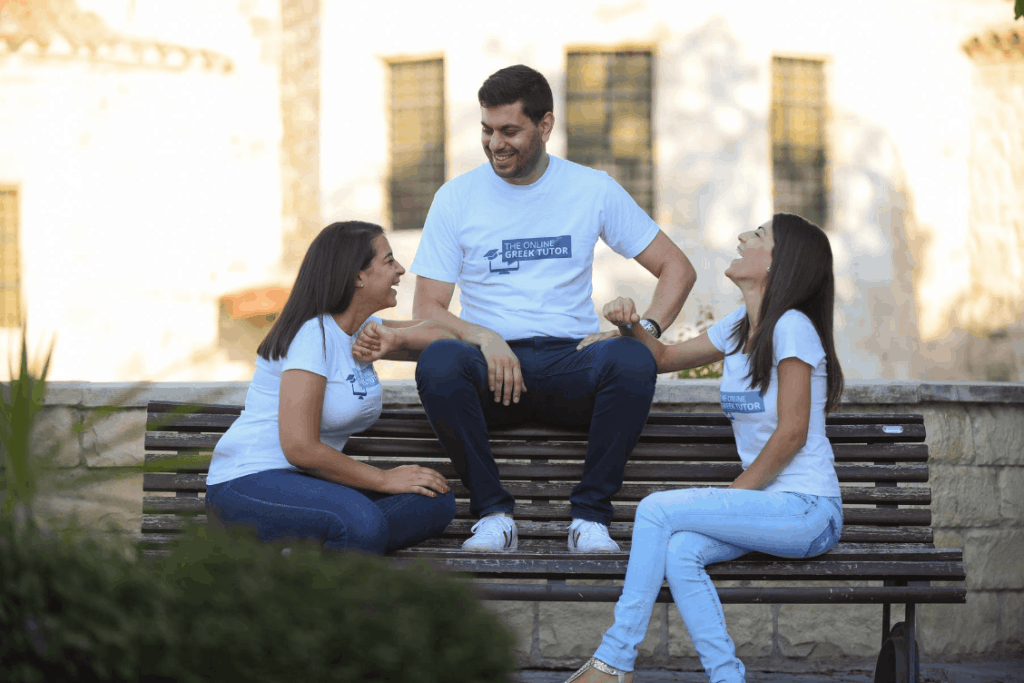 Book a FREE evaluation meeting
We don't accept one lesson payments as we believe that if you are serious about learning a language you will do at least 5 lessons. However, we offer a FREE trial lesson to get to know each other, speak about your goals and make a plan to help you Learn Greek.