Learn Greek Online
Guided Lessons With Professional Tutors
The Online Greek Tutor's mission is to help you communicate in Greek, either this being with your relatives in Greece or with the locals during your trips to Greece. By providing Greek Lessons Online,  we are here to help you connect with Greek culture and history through the Greek language. We know how happy you will feel when you can communicate in Greek and we are dedicated to achieving that goal with you by helping you Learn Greek!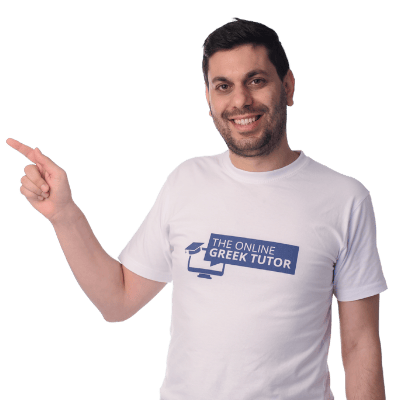 Do you belong to any of the groups above?
What you will get from our Greek Lessons Online: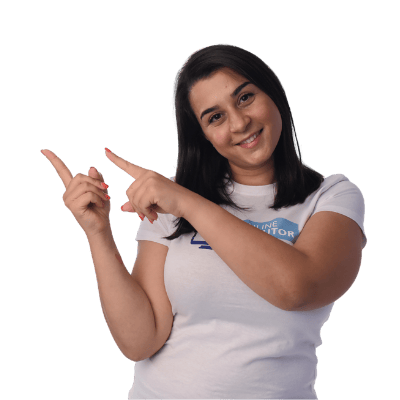 What is included in our Online Greek Lessons?
Reasons to Learn the Greek Language with us
What Our Students Have to Say
Ioanna started to teach me Greek Lessons online and her approach was done in such a way to make the lessons fun and enjoyable, which made the learning process that much easier. I was only able to complete a certain number of lessons but these helped me a great amount of understanding and speaking Greek. I was very pleased with the speed I was able to grasp the basics of Greek and this was because of the way Ioanna had constructed the course.
Valentinos is an excellent, patient teacher who gives interesting and varied lessons tailored to suit your needs. His teaching style is relaxed and yet he continually uses new ways to help you learn, including using videos and recordings, conversation, quizzes, reading, and role-play- whatever he thinks will best help you learn. He is flexible with arranging times for your lessons and I highly recommend him.
I've been learning Greek online with Valentinos via Skype since October 2014. Valentinos is always very well prepared and his teaching materials are excellent. He is flexible, spending more time or skipping forward as needed, selecting appropriate homework to reinforce the material covered in lessons, as well as willing to discuss aspects of Greek language and grammar of interest to students. He is friendly, enthusiastic and always ready with praise and encouragement. I'm learning Greek for fun, but it is also possible to prepare for formal tests, for example, I started at level A2 and I'm now progressing through level B1. As an experienced academic teacher, I recommend Valentinos very highly to any prospective student.
Arriving in Cyprus I had no knowledge of the Greek language whatsoever, I attended an English speaking school in Limassol where I was taught to read / write and speak Greek. Unfortunately, I began to struggle and found it difficult to keep up with my other classmates due to a lack of confidence. My parents decided it was best I started extra Greek lessons. Ioanna was an amazing help, her patience and knowledge in both Greek and English language made it so much easier for me to catch up with school work. The extra revision classes definitely increased my confidence in speaking the language. I soon noticed my grades in school improve also.
Our Greek Tutors
Meet our experienced teachers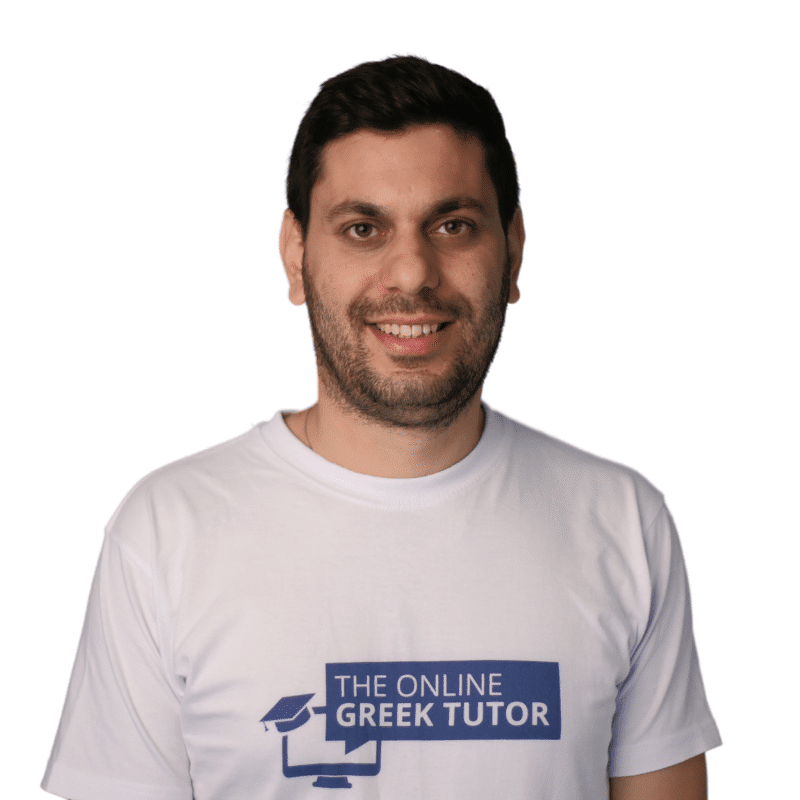 Valentinos
Tutor - Founder
I have been an online Greek tutor since 2014, teaching one-on-one Skype lessons and making video lessons for my students.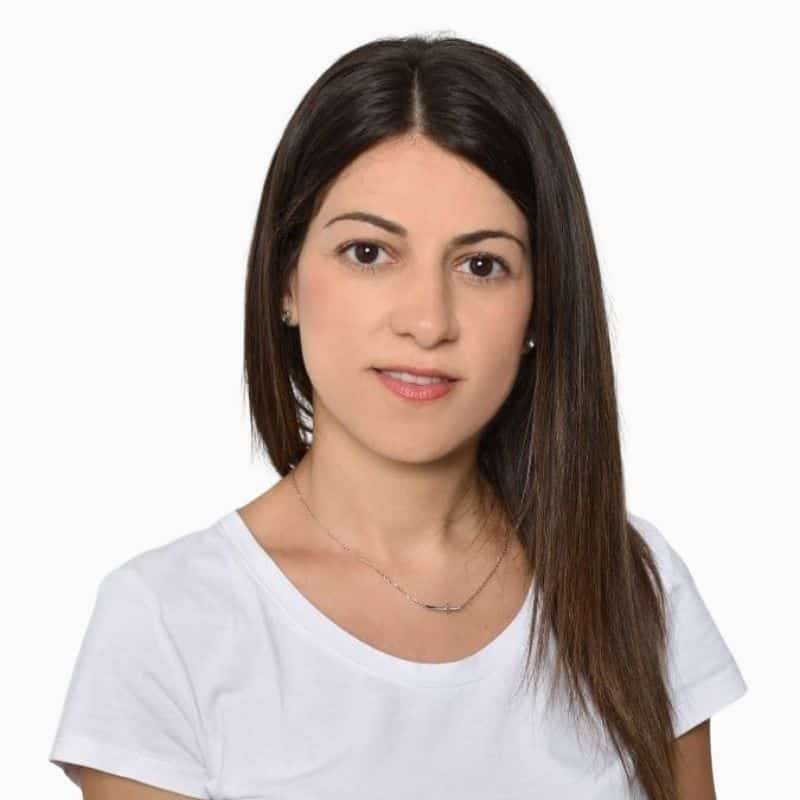 Ioanna
Tutor
I love my job, my students and my books and I can not imagine myself engaging in any other profession.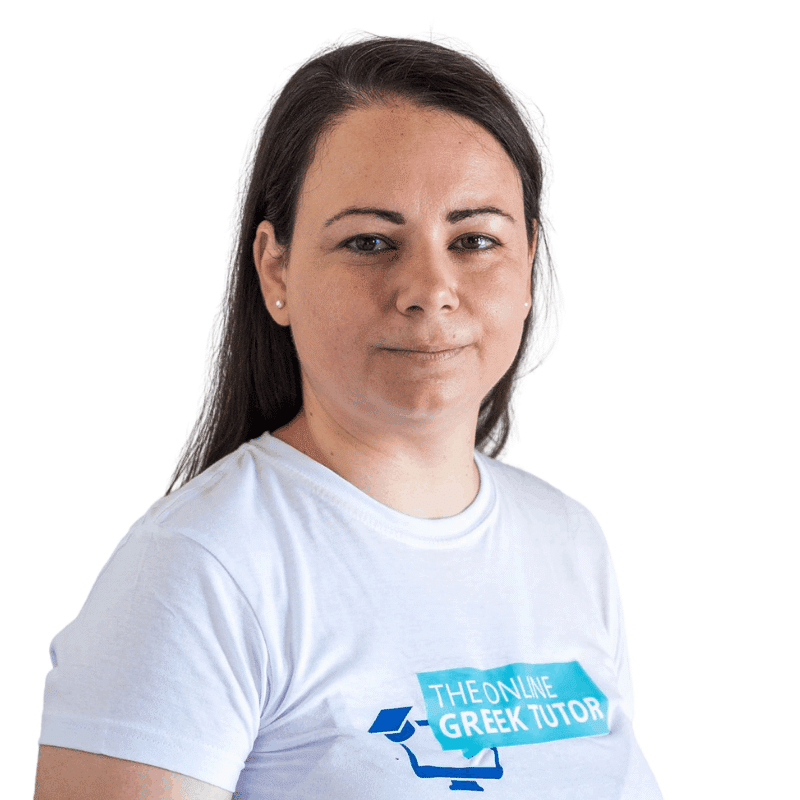 Maria
Tutor
I love teaching and I love the Greek language and its culture. I am working as a language tutor giving Greek lessons.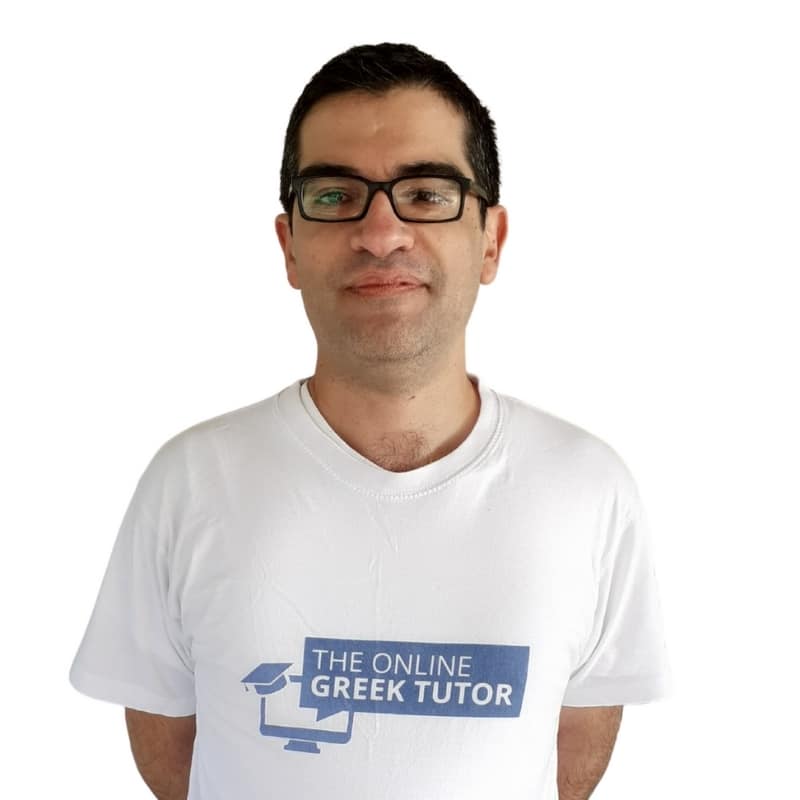 Vasilis
Tutor
My passion is teaching Greek which gave me the opportunity to meet people, help them learn Greek, and also learn a lot from them!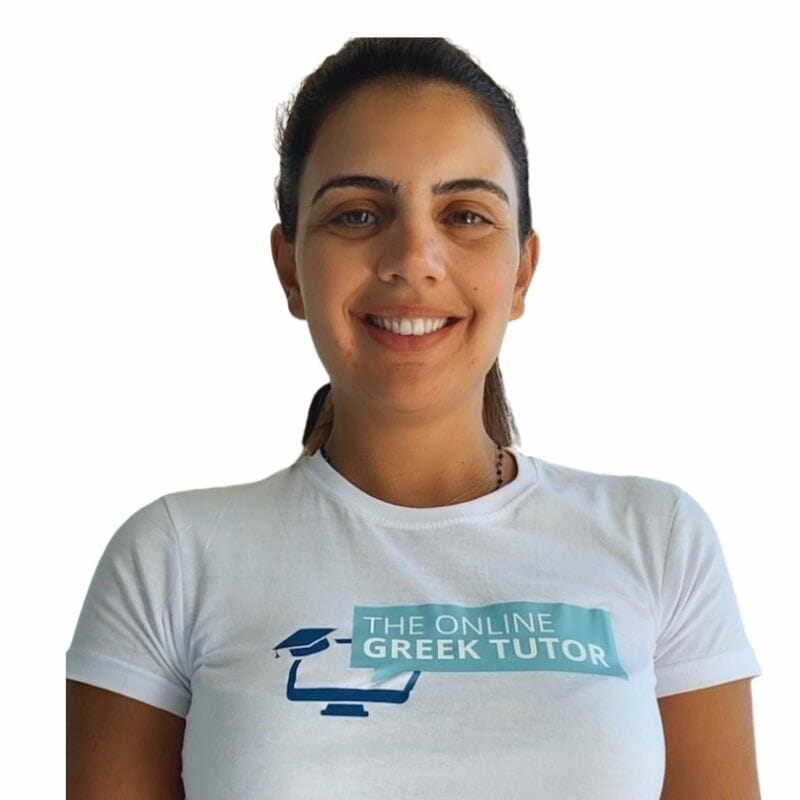 Fotini
Tutor
I am really excited about teaching the Greek Language through up-to-date methodologies and a personal way of approaching students.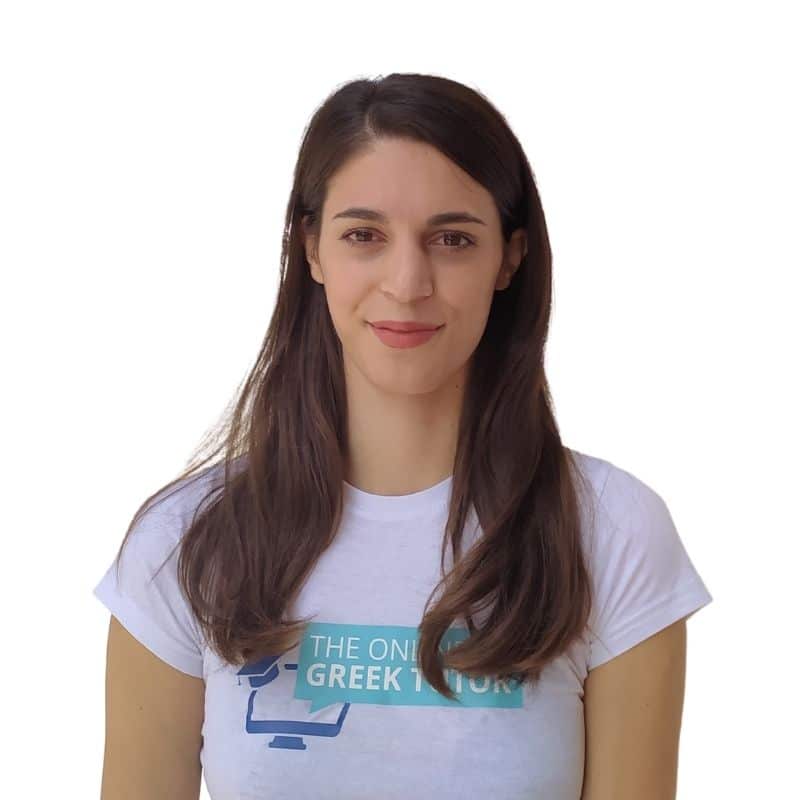 Athena
Tutor
As much as I like to learn other languages and cultures, I also like to teach Greek other people.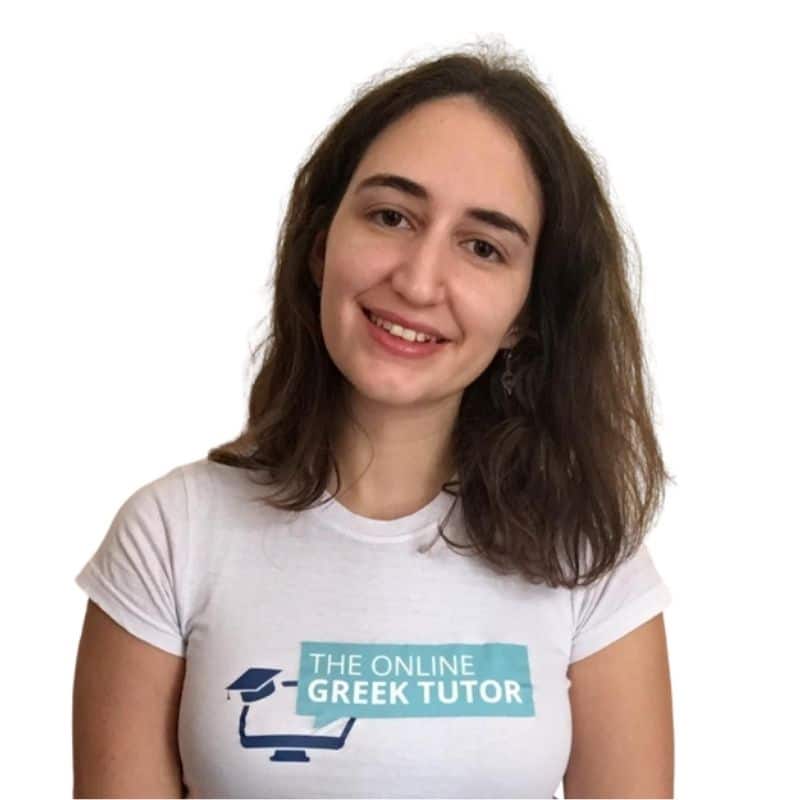 Dafni
Tutor
I am very excited to teach Greek Language and culture to my students and inspire them to reach their full potential.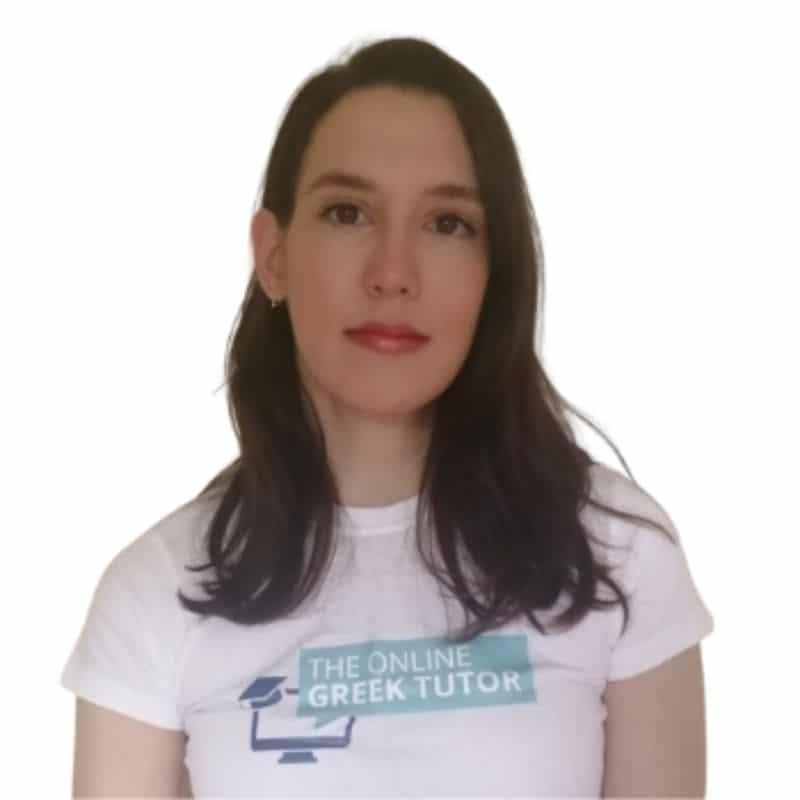 Nancy
Tutor
Hello! I am Nancy, from Athens. I am a Greek language teacher and I have been passionate about teaching since forever.